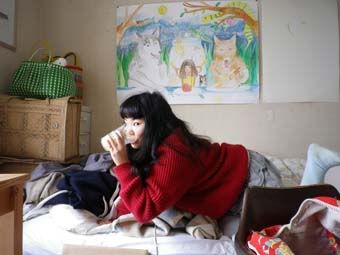 just simply
im feeling comfortable drinking
hot cafe au lait
how peaceful...
still shaking sometimes though
this time i realized
internet is becoming my life line
if i dont post,tweet or reply,
it seems as if im not existing
when disaster happens
found that i have lots of lots of
friends i love
thank you thank you!
i will keep going, and change in someway
ive got my "arse" kicked strongly by "earth"!
love and kissesszz
and peace ;)
keep in touch!
xxxfumiko