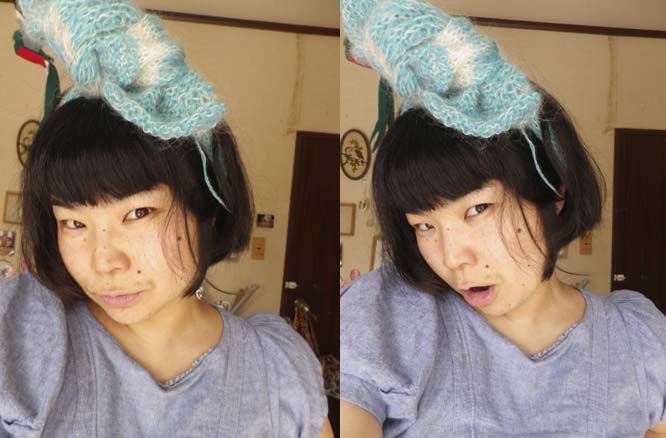 i can not stop myself e-mailing people sometimes
as
i have
very nice fumiko
evil fumiko
humour fumiko
gay chic fumiko
ironic fumiko
etc etc
all of them start singing and talking
if i say something, it reminds me of something,
and start making funny story.
i think it is because i was watching warner brothers
animation on tv sucking thumb when i was 3-6years old
with no conscious
got huge influence
i mean many things happen in one go in short term
like tom and jerry
if it is entertaining people,its good but
once childish and ironic fumiko appears,
such a disaster!
start writing bad things
so good mannered fumiko has to apologize next day.
"sorry i wrote bad things last night"
also, if there is no reply,
i get super paranoid about what i sent.
im trying to control myself as positive as possible
but it still gives me such a hard time
"why it doesnt come back? did i say bad thing?"
im thinking about it like a hungry poor dog in the street
so... it get my nerves!!!
i possess a lot of fumiko personality in my mind
so i feel quite troublesome
but today
by writing this
i think i could analyse myself
or possibly i am just justifying myself.. ;))
which fumiko you know?
if you know every fumiko, and still like me,
would be greattttt!!!;)))
but i want to be liberated from all these chaotic mind!!!
i love replies from my friends a lot!
just wanna say thank you for replying me always!!!
e-mailが止まらなきなる時があって、たまに人に迷惑をかけてしまうことがある。
自分の中に
ものすごくナイスなfumiko
悪魔のfumiko
ユーモアたっぷりのfumiko
ゲイっぽいfumiko(gayboysと過ごした時間がながいため)
皮肉たっぷりのfumiko
海外ノリのfumiko
とかがいっぱいいて、大合唱をするの。
何かを書いたらそれを見てなにかを思い出してなにかを書いて、
どんどんストーリーがふくれあがる
それは、小さい頃に親指をしゃぶりながらボーッっと見てた
ワーナーブラザーズのアニメのせいだかなんだか、
トムアンドジェリーみたいに
次々と連想が起こってとまらなくなるの。
ひとを楽しくエンターテインしてるうちはいいのだけど、
たちが悪くなるとひとをからかいだしたり、
よろしくなくって。。。 次の日に 小心者のマナーがちゃんとあるいいこなfumikoが謝らなきゃならなくなる。
"昨日のメールごめんね!"
しかも、メールの返事がないとパラノイヤになってしまう性質は
未だに治らない。
寂しがりやのfumikoと勝ち気なfumikoが戦って
結局おひとよしの優しいfumikoが
悲しくなって
"なんでメールが返ってこないの?なんかわるいこと言ったかな?"
って気にしはじめてそれこそ一日中でも一週間中でも気にしてるから
めんどうくさくってしょうがない。
それこそ双子以上の何人ものfumikoを飼ってるから
大変なの。
でも今書いてるうちに分析できて
なんだか分かった気がする。
それとも単に正当化しただけかもしれない。 ;))
あなたはどのfumikoを知ってる?
全部知ってるうえで好きでいてくれたら嬉しい。;)
でもこの雑念から解き放れたい
あーでも、友達の返事はうれしいよね=
ことばのキャッチボールが成り立つから
いつもキャッチして投げ返してくれる友達にありがとう!